40th Birthday Celebration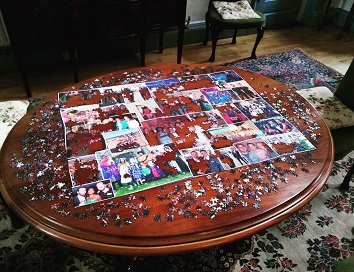 The Challenge: a 2000 piece jigsaw puzzle to be completed over a 3 day stay by a group of 23 friends celebrating a 40th birthday. No picture for reference allowed. The last piece was entered at 12 o'clock (check-out time) on the 3rd day. Success!!
Happy Birthday Andrew. We loved hosting your party and getting to know your great bunch of friends!